Housing Services
We are specialized in manufacturing of Prefabricated houses and Modular Containers to be used as per the requirement of the clients in construction, Oil & Gas, MEP, Education, Health & Marine operations. We value our clients by providing them not only the buildings but also assist them choosing the right prefabricated solution for their need. Our enthusiastic team of designers work efficiently with all the inquiries to provide the accurate architectural designing with maximum utilization of space provided.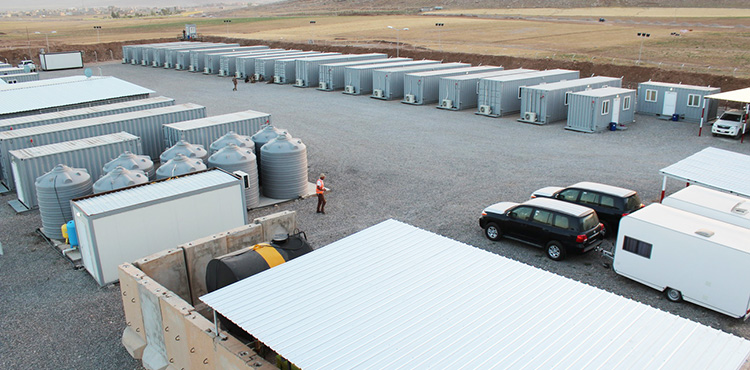 Betwata OPF Camp - Exxon Mobil
We make possible all the engineering solutions for complex purpose built structures that require fast track turn around and innovative transport solutions. PAN Company's success is built on reliability, quality and its ability to cater to any part of the globe or any specific requirement. Our units/structures are engineered using state of the art equipment and technology, ensuring maximum longevity and low total life costs for our clients.
Modular containers & Houses
Our production is made of light steel as steel structure and sandwich panels for wall and roof. The sandwich panels can be polystyrene, polyurethane, rock wool and fiber glass sandwich panels for insulation. As a standardized construction product, it has below main features: Dry installation, no construction garbage caused; Environment protective materials adopted, repeated use and low cost; Flexible size and easy to assemble and disassemble with elegant appearance; Safe and durable. It is suitable for temporary buildings such as dormitory, canteen, recreation room, washing room, etc. We can provide the service of consultation, design, logistic support, installation, supervision and maintenance by extra.