Water Management
Clean water need is one of the most serious problems in the living quarters especially in camp sites far from city centers. We offer storage and treatment solutions in international standards with the latest technology purification equipment. With deep treatment methods such as RO and UV filtration, we provide you clean water that you can safely use for all your needs at affordable costs.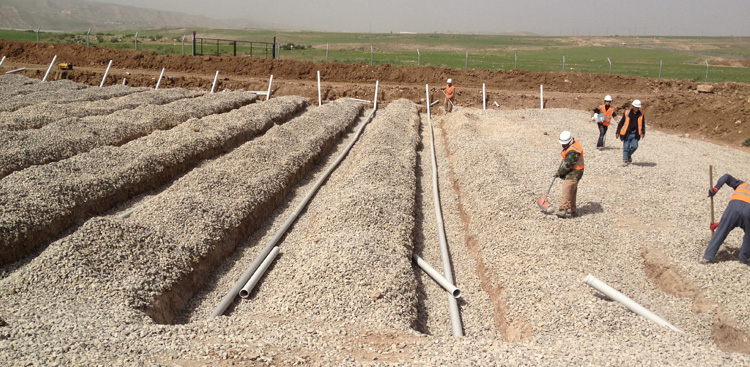 Pirmam Leach Field - Exxon Mobil
Waste Management
We're the leading provider of comprehensive waste management services in Middle East, providing services that range from collection and disposal to recycling and renewable energy generation. We provide an environmentally sensitive service using high-tech incinerators and filters. Our reliable services protect the environment while allowing your business to run like clockwork. We provide you with certification as proof that your waste has been processed in a manner compliant with the regulations for your industry.
Waste Water Management
We provides you with expert advice on wastewater solutions for your operations. We can take care of the complete project from installation and maintenance to obtaining permits and operating the equipment.
- Get exactly what you need, when you need it with our modular and scalable units
- Reduce installation and operation costs with our flexible solutions
- Save time with our quick installation
- Lean on our expertise on regulatory guidelines and environmental standards
- Have peace of mind with our track record on safety